THE BEST CAMPUS AMBASSADOR PROGRAM IS HERE!

Do the best summer internship this year by becoming a Coding Blocks Ambassador for your campus, and win coupons, merchandise, certificates, and CASH.

Details & Registration

Success stories

Got an internship/placement ? Here is a chance to share your success story with others, get featured on our Facebook, Instagram and Hall of Fame pages and get rewarded.

Submit Success Story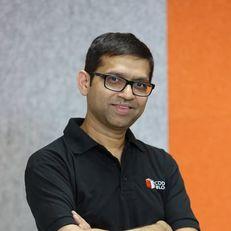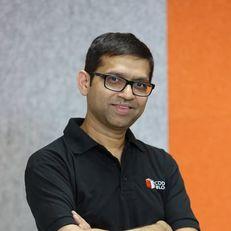 Manmohan Gupta

Founder
Manmohan Gupta (Munna Bhaiya), an IIT-Delhi graduate, is an ace programmer, technocrat, an entrepreneurial doyen and a mathematician. He has co-founded Software giant, Nagarro and Vidyamandir Classes(VMC). Having seen both the industries from up close, he could identify a key gap between college education and industry needs and has now set out to carve the path that will turn even ordinary students into industry-ready coders.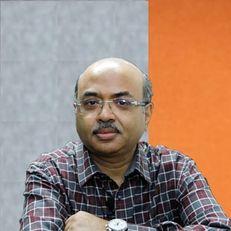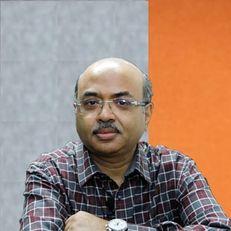 Brij Mohan

Co-Founder
Brij Mohan or Bade bhaiya, as everyone calls him, is always full of energy and keeps everyone on feet with his motivation. He has vast experience of teaching and is the founder of Vidyamandir Classes.
Bade Bhaiya, through his personal and professional growth helps in motivating and mentoring students at Coding Blocks. He is an IIT Delhi alumnus.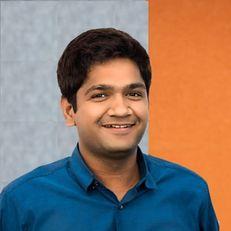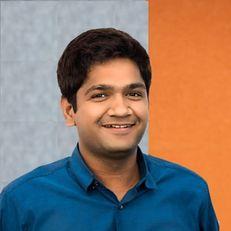 Anushray Gupta

Co-Founder
A code lover, with an undying passion for teaching, Anushray has done his Bachelor's in CSE from IIIT Hyderabad. He has worked with major tech companies like Facebook and Directi and played major role in many successful start-ups.
He is one of the Co-Founders of Coding Blocks. He has received amazing feedbacks for his teaching and is now serving as Programme Designer at Coding Blocks.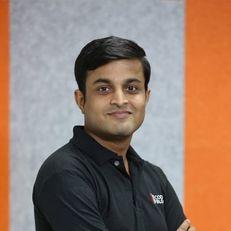 Priyanshu Agrawal

Founding Member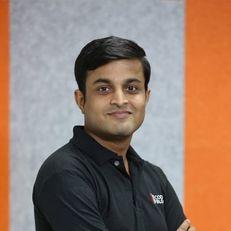 Priyanshu Agrawal

Founding Member
Priyanshu did his bachelors in Computer Science and is a MBA graduate from MDI, Gurgaon. He has experience of working in Management & Consulting domain with Boston Analytics & Novozymes. He has also worked for Vidyamandir Classes and Nagarro in the past.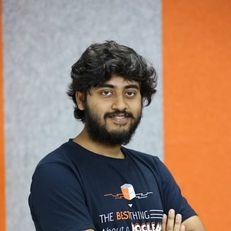 Arnav Gupta

Founding Member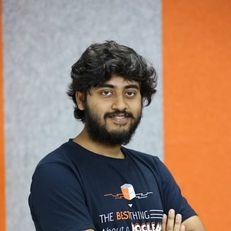 Arnav Gupta

Founding Member
Arnav Gupta, also popular as @ChampionSwimmer, is an acclaimed Android developer and two timer GSoC-er. He has presented at large conferences like JSFOO, DroidCon, FOSSASIA and OSDConf. He has also worked with Sony, Micromax, Cyanogen and the likes. Arnav has also active contributed int the development of Android OS, Linux Kernel and will also be mentoring students in GSoC'17.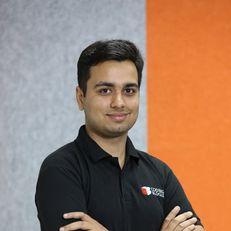 Prateek Narang

Founding Member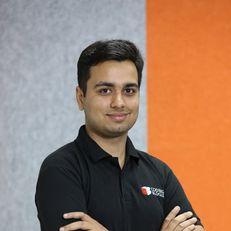 Prateek Narang

Founding Member
Passionate about teaching, Prateek is a CS graduate from DTU. He has previously worked with SanDisk, HackerEarth. He has also won various hackathons including Google's Code For India, Smart City Hackathon, qualified ACM-ICPC regionals and published papers in International Journals. His interactive CV (www.prateeknarang.com) is also popular in 120+ countries.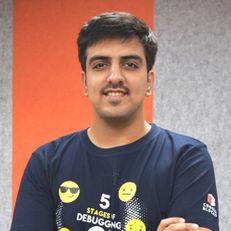 Varun Hasija

Head of Engineering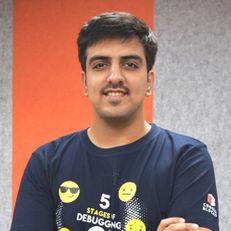 Varun Hasija

Head of Engineering
A graduate from DTU, Varun has worked as a software developer for Practo and as an operations manager for a startup. He published two research papers in international IEEE conferences and also received acknowledgments from the likes of Michael Bernstein in papers published by Stanford graduates.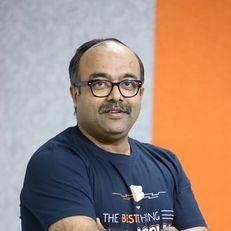 Rajesh Sachdev

Founding member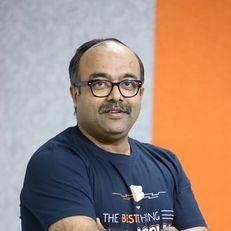 Rajesh Sachdev

Founding member
Rajesh has 20+ years of experience in IT/Corporate sector. He has previously worked with corporates like Nagarro, Cadence, American Express. He left IT industry in 2013 and moved to education with a passion to help students accomplishing their career goals. He did MS from BITS Pilani.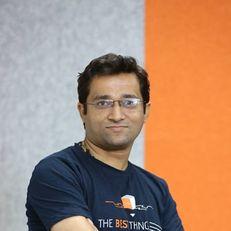 Varun Kohli

Founding Member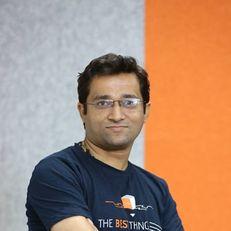 Varun Kohli

Founding Member
Varun has been associated with the Software industry for more than 12 years & is considered an expert in the EdTech space. He has worked on multiple large scale applications and has piloted several Startups. He now dedicates his energy and experience to the design of Programs & business in Coding Blocks.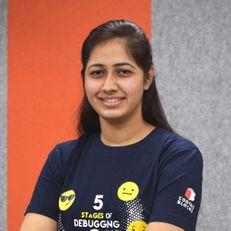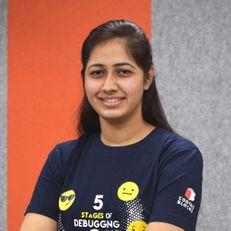 Garima Chhikara

Mentor
Garima pursued her masters from IIIT-Delhi and joined us to pursue her passion for teaching. She has worked with DRDO and has interest and experience in technologies like Virtual Reality, Internet of Things, Software Defined Networking, Cloud Services, Information Retrieval and Data Mining.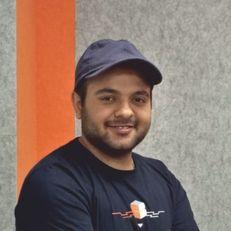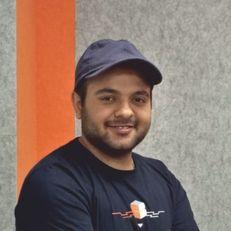 Rishab Kapoor

Mentor
A graduate from Guru Nanak Dev University, Rishab has worked with Harman Connected Services as a software engineer. He is proficient with web development related technologies like HTML, CSS, Javascript along with Internet of Things development, OSGi framework, Spring and Hibernate.
Kartik Mathur

Mentor
Kartik Mathur is an NSIT graduate and extremely popular amongst his students for his engaging ways of teaching. His students are topping the charts in cracking Interviews across Top Tech and Product companies around the world with whooping packages. He is a Competitive programmer, a full stack Web developer and also contributes to many Start-ups in India and abroad. Known for his humour and memes, he can be usually located in Coding Blocks during the day or Starbucks in the evening.
Our Team
The backbone of Coding Blocks is the team of enthusiastic and talented mentors. Our best-in-class team comprises of mentors with vast industrial experience, people who have published papers in international journals, and developers associated with GSoC and Google Code-in.
What our students say
Naman Kumar

Review:

I did Crux - Java fundamentals course with Rishab sir. It was a great experience. The brain teasers and assignments, actually the whole lot of content was really good. Some problems were challenging yet interesting. Was explained very well where ever I struck.

5

Rishabh Khanna

Review:

When i was watching "Dear Zindagi", i could relate Sharukh Khan to Arnav Bhaiya. The way Sharukh Khan was giving life lessons to Aliya Bhatt, in the same way Arnav Bhaiya will give coding life lessons which will guide you throughout your code life.

5

Yamini Gaur

Review:

Coding Blocks was an amazing experience for me. I belong to the electronics department and had a little experience in coding but I think it has helped me think things through in a much more analytical manner. Coding is important no matter which branch you are in. It gives you a better understanding about how to approach a problem.

5

Ishpreet Singh

Review:

This was my first complete course at coding blocks. I attended the machine learning bootcamp in Winter 2016 and loved it which made me join the full course. Shubham bhaiya and Ayush bhaiya(TA) have good knowledge about the field and were very helpful in making us understand the concepts. I would certainly recommend this course to anyone who has interest in Data science.

5

Suneet Srivastava

Review:

I attended the Pandora Android App Development course at Dwarka center this summer. It was 'cool' ,the learning curve increased exponentially. The instructor (the-dagger) explained the concepts beautifully and cleared all the doubts in the class. The environment was also very friendly and you will never feel like you are in a class. The homework and the class exercises were of good level and connected every part of previous and current lecture which in turn made the learning more profitable.

5

RISHABH MENDIRATTA

Review:

I would recommend this course to all the college students if they are in a dilemma that what career should they pursue in future. Aayush sir would make this course so much interesting and knowledgeful that u won't regret joining the course if u r serious during the course.

5

Gagan Bhayana

Review:

Coding Blocks is like foundation for you career. The content of its courses are well planned and the awesome faculty makes it much easier for the students from any background to understand whatever they are taught. I joined Algo++ course at Dwarka center under the guidance of Deepak sir and surely it was the best decision for me to take.

5

Anirudh Gupta

Review:

If I were to describe my experience in one word, I would simply say PERFECT. Observing myself before & after doing this course with Deepak bhaiya, Now I am very confident. Now I know how exactly to proceed with a given problem. I would seriously recommend you to join the course.

5

Shreya Gupta

Review:

I wish I'd come here earlier. This is by far the best decision I've made. It gave me the platform to learn so much, to meet new people, and most importantly to develop the approach one needs while coding. The healthy environment here is the best I've seen.

5

Kanika Bhooker

Review:

The place has a beautiful (P.S. - The walls are really creative here ) coding environment . The regular assignments is not just a 'brochure thing' at Coding Blocks . They deliver the quality as promised . With Deepak Aggarwal as the mentor of the course , coding seemed a bit easier which was once a hell of a task. Thank You Sir.

5

Gurleen Kailey

Review:

I did my android app development course this summer and no doubt It was great learning there. You get complete insight into the world of android app development. And we were made to implement everything there and then in class, Which works great for you because u cannot procrastinate and your doubts are cleared in the class itself. Which gives you so much time to explore more things on your own.

5

Purujit Bansal

Review:

I was a part of Pandora 2017 Spring Weekend Batch by Arnav Sir. The course was great it started from very basics and went to a close to professional level. (Basic Android Components + FireBase) There was a Guest lecture from Harshit Dwivedi on RetroFit and Picasso. Other Major Topics covered were GET, POST Requests, Gson, Volley.

5