Location
Pitampura (Corporate Office)
1st Floor,
47, Nishant Kunj,
Main Pitampura Road,
New Delhi

Near Kohat Enclave Metro Station
(Exit from Gate # 2)
(Opposite Pillar 337)

What our students say
Manish Sundriyal

Review:

My view towards programming has totally changed. It was a wonderful experience. Our Instructor was Deepak Bhaiya ( yes bhaiya, that's what we call inCB), he explain one of the most difficult topics in most simple manner. Apart from what I have learnt from him(which was very awesome) , he used share his interview experiences with us, which will definitely help us in future.

5

Divyam Shah

Review:

Coding Blocks is a very good institute imparting programming knowledge. I took a course in C++ (Launchpad :) ).The course curriculum was very interesting and challenging at the same time . The place is awesome for anyone who wishes to learn programming . The content was crisp and of high quality . Starting from the basics , we reached upto semi advanced level . The teaching was awesome.

5

Gagan Bhayana

Review:

Coding Blocks is like foundation for you career. The content of its courses are well planned and the awesome faculty makes it much easier for the students from any background to understand whatever they are taught. I joined Algo++ course at Dwarka center under the guidance of Deepak sir and surely it was the best decision for me to take.

5

Rishabh Khanna

Review:

When i was watching "Dear Zindagi", i could relate Sharukh Khan to Arnav Bhaiya. The way Sharukh Khan was giving life lessons to Aliya Bhatt, in the same way Arnav Bhaiya will give coding life lessons which will guide you throughout your code life.

5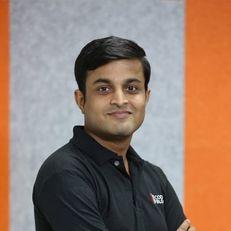 Priyanshu Agrawal

Founding Member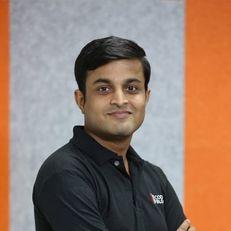 Priyanshu Agrawal

Founding Member
Priyanshu did his bachelors in Computer Science and is a MBA graduate from MDI, Gurgaon. He has experience of working in Management & Consulting domain with Boston Analytics & Novozymes. He has also worked for Vidyamandir Classes and Nagarro in the past.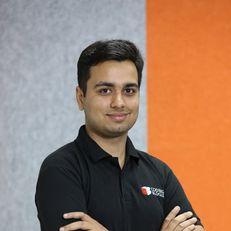 Prateek Narang

Founding Member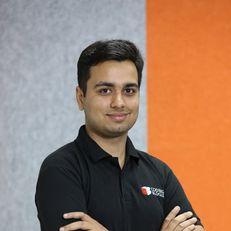 Prateek Narang

Founding Member
Passionate about teaching, Prateek is a CS graduate from DTU. He has previously worked with SanDisk, HackerEarth. He has also won various hackathons including Google's Code For India, Smart City Hackathon, qualified ACM-ICPC regionals and published papers in International Journals. His interactive CV (www.prateeknarang.com) is also popular in 120+ countries.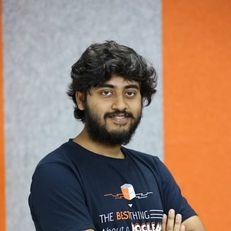 Arnav Gupta

Founding Member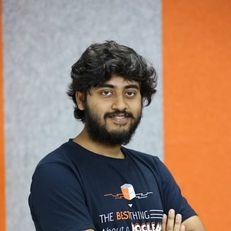 Arnav Gupta

Founding Member
Arnav Gupta, also popular as @ChampionSwimmer, is an acclaimed Android developer and two timer GSoC-er. He has presented at large conferences like JSFOO, DroidCon, FOSSASIA and OSDConf. He has also worked with Sony, Micromax, Cyanogen and the likes. Arnav has also active contributed int the development of Android OS, Linux Kernel and will also be mentoring students in GSoC'17.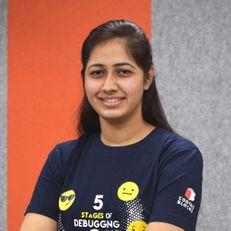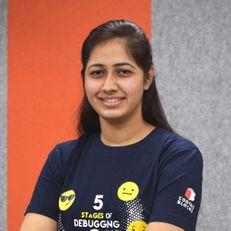 Garima Chhikara

Mentor
Garima pursued her masters from IIIT-Delhi and joined us to pursue her passion for teaching. She has worked with DRDO and has interest and experience in technologies like Virtual Reality, Internet of Things, Software Defined Networking, Cloud Services, Information Retrieval and Data Mining.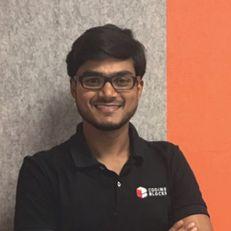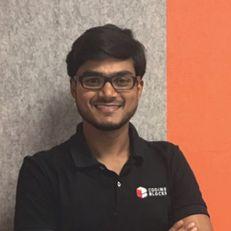 Deepak Aggarwal

Mentor
Popular for his creative thinking style, Deepak tries to offer creative solutions to problems. He is a succesful competitive programmer, having qualified for ACM-ICPC Regionals won the International Problem Solving Competition by Dyalog APL. He likes to spend his free time reading.
Classroom Courses
Classroom courses for all stages, with equal focus on theory and implementation
Starting Jun
C++ For Beginners
₹8,000
Programming Fundamentals in C+
(10 lectures)
Register Now
Starting Jun
Algo++
₹12,000
DS & Algorithms in C++
(12-15 lectures)
Register Now
Starting Jun
Save ₹3,000
COMBO
Launchpad
₹17,000
C++ Complete Course
(24 lectures)
Register Now
Starting Jun
Java For Beginners
₹8,000
Programming Fundamentals in Java
(10 lectures)
Register Now
Starting Jun
Algo.Java
₹12,000
DS & Algorithms in Java
(12-15 lectures)
Register Now
Starting Jun
Save ₹3,000
COMBO
Crux
₹17,000
Java Complete Course
(24 lectures)
Register Now
Starting Jun
Python App Development
₹12,000
Python fundamentals
(12 lectures)
Register Now
Starting Jun
NodeJS Web Development
₹22,000
Web Design
(20-22 lectures)
Register Now
Starting Jun
Android App Development
₹22,000
Building Android Apps
(22 lectures)
Register Now
Starting Jun
Machine Learning
₹25,000
Code Machine Learning Algorithms
(22-24 lectures)
Register Now
Starting Jun
Competitive Programming
₹15,000
(10-12 lectures)
Register Now